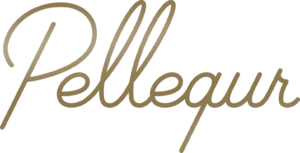 Pellequr is a CBD- Focused All Women's Spa and Product Line.
Pellequr was created from CEO Anna Margaryan's personal journey with postpartum depression. The brand was built by her passion to create a safe space for women to step away from their hectic lives and focus on themselves. In order to love others it is important to take care of yourself first.
Frequently Asked Questions
Who is Pellequr?
Pellequr is derived from the word Pelle meaning skin and cure. Our spa is a modern twist on the old age tradition of Korean Scrubs. We also have our own line of CBD products.
Where can I find Pellequr products?
Our products can be bought at our Website, Spa Location, Neiman Marcus, Bergdorf Goodman, and Alchemist.
Who does Pellequr collab with?
We are known for being discrete because our client's privacy is our top-priority. However, we know the fast-paced social media era we live in and collab with people we feel are authentic to our brand and use of CBD.
Please complete the below form to apply for the Pellequr social media influencer collaboration program.
Our team will review all applications.
[contact-form-7 404 "Not Found"]