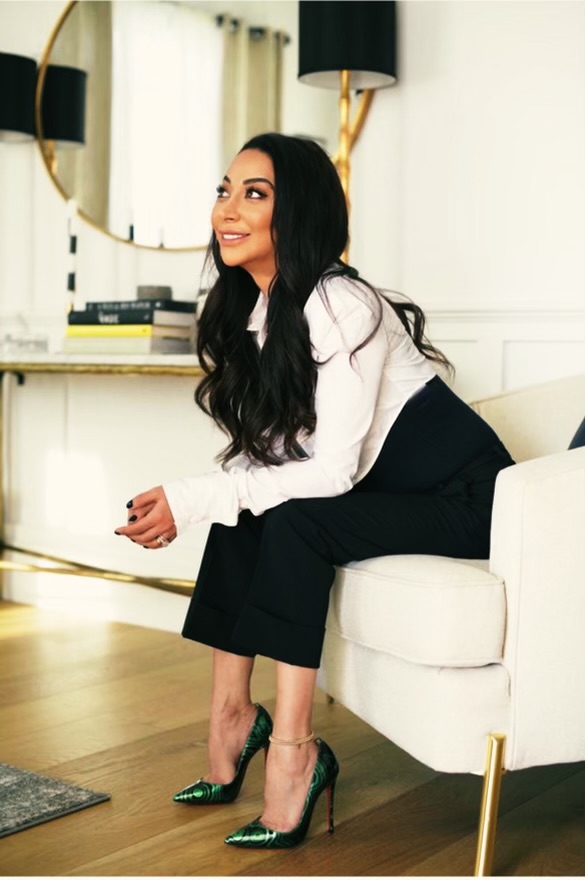 "Pellequr is a place where women can feel regal, to re-engage their inner selves, and to focus on re-discovering their love of self in order to love others more fully. My dream is, and always will remain, to provide a place for women to escape the struggle of their life and find true beauty."
Anna Margaryan
FOUNDER /CEO PELLEQUR SPA, BEVERLY HILLS
About Pellequr
Anna Margaryan – Founder /CEO Pellequr Spa, Beverly Hills.
Anna's 20+ year background stems from Bookkeeping, Beauty school, and since 2006 managing one of Beverly Hills's best kept secrets – Peak Wellness.
Anna leaned heavily on her own experience as a new mother in 2010 when faced the complications of postpartum depression, anxiety and pain along with running a business, and maintaining a healthy family. Needing a moment of calm and clarity of her own, a personal friend insisted she join her at a Korean Spa and Body Scrub. Despite initial angst, Anna's experience was transformative. Body scrub, running water, and human touch finally provided her with a much-needed interlude of peace and tranquility, which fostered an overall sense of well-being.
Wanting to share her discovery with other women, in 2018 Pellequr Spa was born. A place where women can escape the daily stressors of life and just "take a moment" and find clarity in self. Including CBD products into the spa experience was once again taken from Anna's own personal journey. Along with the tranquility achieved via the body scrub, CBD seemed to be one of the few products that furthered Anna's calm and serenity during her own recovery. So Pellequr grew into a marriage of the elements of empathetic human touch, cleansing running water, and calming/healing CBD.
With the unwavering support of her husband, business partners, and technicians, Anna has created a method of healing, relaxation, and wellness fit for the queens of our modern society.
The Spa Experience
Centuries in the Making
At Pellequr SPA, we have modernized age-old traditions to launch the newest and ultimate experience in luxury skin care. Through innovative techniques in exfoliation and detoxification from our expert technicians, we offer proprietary products that are infused with the transformative, healing powers of CBD oil.
All Pellequrx CBD products are infused with the finest Broad Spectrum CBD with no THC, derived from select hemp Cultivated in the USA. Our products go through in-house and third-party lab testing to insure purity and potency.
COA certified  |  Non-Psychoactive CBD  |  Paraben Free  |  Solvent Free  |  Pesticide Free  |  No Synthetic Dye  |  Gluten Free  |  Cruelty Free